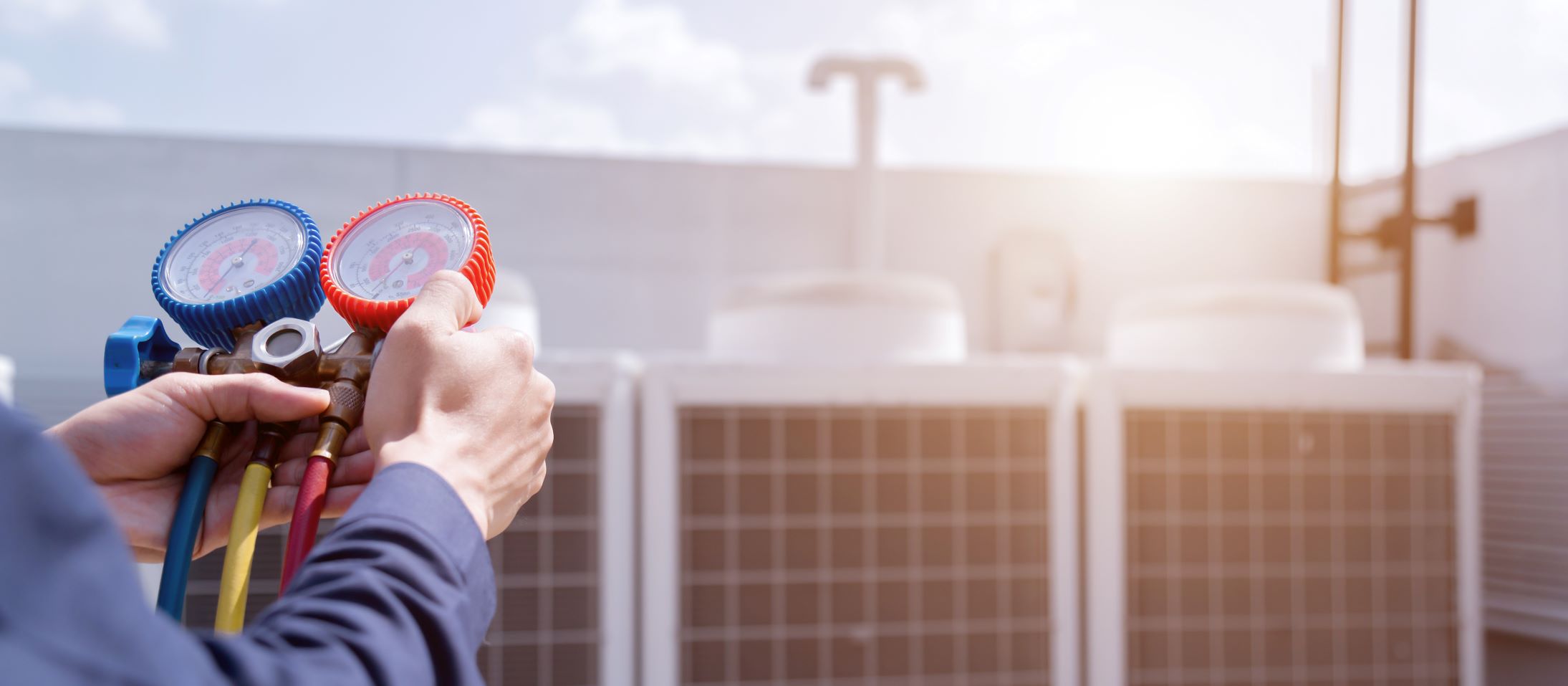 Our Commercial HVAC Contractors have been Helping Businesses for Years
Connecting you with affordable comfort, superior air quality, and long-term energy savings is our specialty at Yorktowne Industrial Solutions! Our personalized commercial AC and heating services support spacious floor plans of every size and dimension. Our built-to-last HVAC systems can handle heavy-duty use, easily heat and cool facilities with high ceilings, and are proven to enhance indoor air quality with the latest in HEPA-filtration technology.

With every AC installation and heating repair service, our experience and respect for your company's goals equal optimized upgrades. Before recommending a ductless AC unit, we compare and outline the pros and cons associated with every option that might work for your space. With consideration for your budget, ongoing operational costs, interior comfort needs, and other quality-of-life factors like noise production and purification ratings, our careful planning ensures that your business receives the perfect heating and cooling solution the first time.

Even if you already have a well-designed commercial HVAC system in place, our responsive team provides HVAC care (even if the unit was installed by another company) and affordable maintenance plans to maximize the performance and longevity of your units. Whether you rely on our team for a quick fix or scheduled equipment care, our licensed and experienced technicians can safely maintain, repair, and replace a diversity of HVAC systems, like:

Central Duct Systems
Mini-Split Ductless Systems
Furnaces & Water Heaters
Automated Devices like Smart
Thermostats
Top-Notch Commercial Heating and Cooling Services in York
Our commercial heating and AC services in York, PA begin with the best training in the HVAC industry and direct access to brand-specific repair and replacement components for savings and precision equipment care. We are licensed to maintain HVAC systems from any brand, and prioritize hazard prevention with every organized and carefully planned upgrade. Additionally, our qualified team at Yorktown Industrial Solutions is bonded and insured for complete confidence in every service we provide.
Looking for other reputable commercial services beyond the best HVAC installation and repair support in York, PA? Our experienced plumbers and commercial electricians in York provide turn-key assistance with other essential upkeep needs. Even for minor projects like a blocked drainage line or faulty fuse in the electrical panel, our top professionals bring prompt, affordable, and friendly support to every company we serve.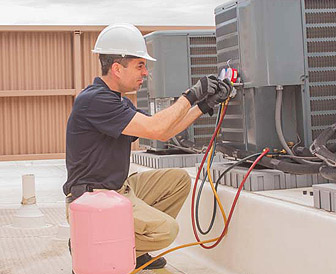 How can We Enhance Your HVAC Performance Today?
Contact our heating and AC company for a no-obligation HVAC consultation, and learn more about the many ways our modern units and affordable upkeep can add value to your commercial property. Our newer models can dramatically cut utility costs, our streamlined support prevents premature repair and replacement needs, and our best upgrades can completely revolutionize your indoor comfort and air quality for years to come. 

After we upgrade your business, our skilled technicians are also available for comprehensive residential HVAC services in York. Whether you need an older system restored, want to organize an annual maintenance plan, or are searching for a quiet and affordable mini-split installation, our York, PA pros are on standby and ready to help.
Because you just want more . . .
For those seeking solutions to their commercial property or facility's everyday problems, look no farther. We should be your first and only call. We'll be there with an expert problem solver to take care of the issue today and forever. From the initial call to us, to installing us as a lifelong business partner, you'll know you have a team of professionals on your side that truly care to handle every issue that may unfold. We are NOT JUST ANY TECH . . . we give you the freedom to let go and trust that your facility is in the very best hands.