Property Maintenance Services in York & Surrounding Areas
Looking for the best property maintenance services in York, PA
Generating consistent income through your rental property in York, while you're staying away is not as easy as it sounds, you would have to put in a lot of your time and effort when it comes to day-to-day management and maintenance of your property. So, as you can see, maintaining your property in York can be quite difficult without expert help. This is where Yorktowne Industrial Solutions comes in.
When Yorktowne Industrial Solutions handles all this for you, you can rest assured that your property in York is in good hands!
Property Maintenance

Yorktowne Industrial Solutions can keep your Apartment Buildings, Restaurant, Office, and Manufacturing Facility in tip top shape from inside and out. We employ only the best, multi-craft technicians that can service your entire property from top to bottom! Call us today and find out more!


Snow Removal

We offer Snow Removal Services too!


Maintenance Programs

Is it time for an upgrade? Looking to have a new faucet installed? Is your toilet flushing in an effective and efficient manner? Is your sink draining slow? Look no further, YorktowneAsk us about our Custom Maintenance Programs and Customer Specific Maintenance Software! Does your current maintenance program allow you to report on the last time the water heater in apartment 129 was serviced and/or installed? Our programs can track the entire life cycle of all of your assets, along with keeping scheduled preventive maintenance activities and tasks. Industrial Solutions has all of your Residential Plumbing needs covered!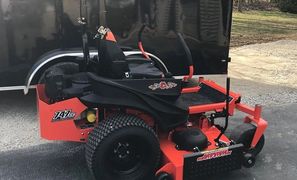 Call Yorktowne Industrial Solutions
Yorktowne Industrial Solutions is here to help.  Our team is friendly and will arrive on time, and we will always be upfront and honest with you prior to beginning any work.
Call today at 717-670-6571 or get our two-minute quote, and find out how we can help you easily.