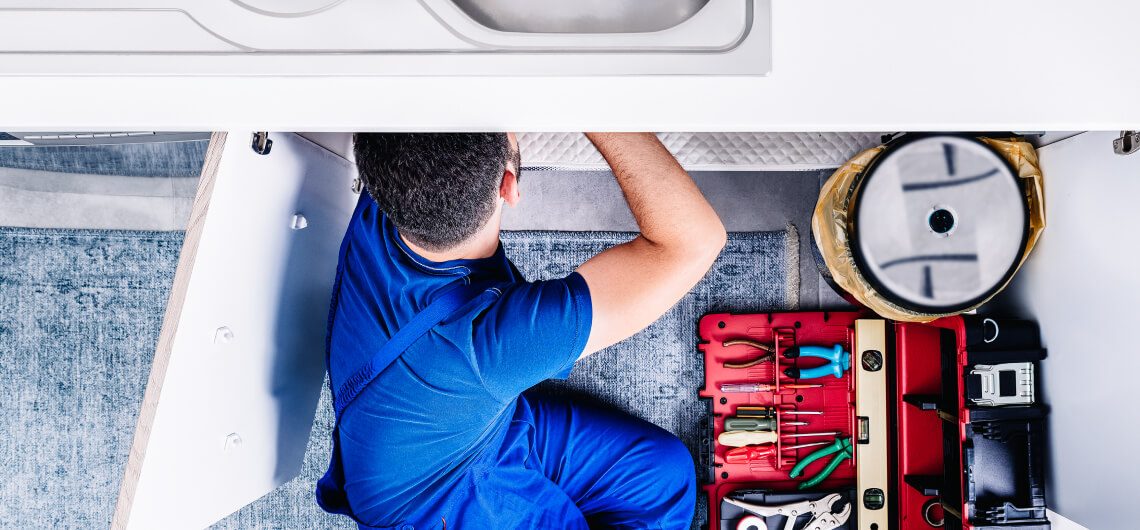 Keep Your Facility in Top Condition When You Hire Our Technicians
Stress-free property maintenance comes standard with our credentialed technicians supporting the peak performance of your facility's systems! With comprehensive upkeep and mechanical solutions available for plumbing, electrical, HVAC systems, and even snow removal, our facility maintenance specialists are your all-in-one facility management allies!
Generating consistent income through your rental property in York, while you're staying away is not as easy as it sounds, you would have to put in a lot of your time and effort when it comes to day-to-day management and maintenance of your property. So, as you can see, maintaining your property in York can be quite difficult without expert help. This is where Yorktowne Industrial Solutions comes in.
When Yorktowne Industrial Solutions handles all this for you, you can rest assured that your property in York is in good hands!
Instead of outsourcing individual contractors for one-time projects, our comprehensive facility management services are designed to cut costs, save time, and prevent property maintenance oversights. Since our industrial solutions extend from the HVAC ducts to your facility's water lines, our scope of expertise provides an umbrella of maintenance coverage.

When you partner with our maintenance troubleshooting pros for HVAC care, emergency electrical repairs, or annual drain maintenance, our turn-key facility maintenance in Lancaster and York, PA includes:


Flexible, scheduled services for proactive facility maintenance
Better deals with the best facility maintenance plans in York, PA
Support for a wider variety of electrical, plumbing, and mechanical solutions
Complete automation support; ask about our remote-controlled HVAC upgrades and another cutting-edge tech that can modernize and optimize your facility
Emergency support for every unexpected plumbing, HVAC, or an electrical issue
Property Maintenance
Yorktowne Industrial Solutions can keep your Apartment Buildings, Restaurant, Office, and Manufacturing Facility in tip top shape from inside and out. We employ only the best, multi-craft technicians that can service your entire property from top to bottom! Call us today and find out more!

Snow Removal
We offer Snow Removal Services too!
Maintenance Programs
Is it time for an upgrade? Looking to have a new faucet installed? Is your toilet flushing in an effective and efficient manner? Is your sink draining slow? Look no further, YorktowneAsk us about our Custom Maintenance Programs and Customer Specific Maintenance Software! Does your current maintenance program allow you to report on the last time the water heater in apartment 129 was serviced and/or installed? Our programs can track the entire life cycle of all of your assets, along with keeping scheduled preventive maintenance activities and tasks. Industrial Solutions has all of your Residential Plumbing needs covered!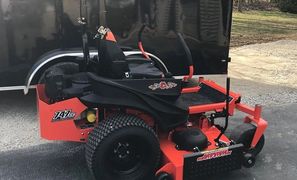 Best Facility Maintenance Team in the York Area
Our qualified technicians are the key to our company's multi-trade success and are expertly trained and hired for their dedication to courteous and cautious care.

Additionally, our technicians are licensed, insured, and background screened for facility upkeep that's backed by trustworthy professionals. Since we serve as a direct extension of your business, our maintenance experts are here to support your establishment as if it was our own.
In harmony with the advanced training our technicians receive, we supply our crew with professional-grade equipment to properly diagnose, maintain, and repair complex systems. With this superior staffing and the proper equipment for the job, your valuable systems are protected from amateur labor, and peak functionality is sustained for years to come. 
Hire Our Team to Maintain Your Property Throughout the Year
From the onset of our facilities maintenance services in York, PA, our organized care begins with an individualized blueprint for your property. Our maintenance care and facility automation is designed in unison with your operational goals. Whether you manage an office space or a fast-paced manufacturing facility, consider your maintenance challenges solved with our multi-trade professionals keeping your infrastructure in great shape. 
Our maintenance troubleshooting and affordable HVAC upgrades reduce both expenses and disruptions that come with broken or faulty systems. Our experienced facility maintenance in Harrisburg and York helps to solve problems before they occur. With our services you can expect to:
Save on utility bills with properly functioning HVAC, water lines, and electrical systems
Avoid premature equipment repair and replacement expenses with our manufacturer-approved components and advanced service proficiency
Enjoy a comfortable interior climate, snow-free entryways, and ensure the integrity of your other systems with our around-the-clock expertise preserving your infrastructure
Spend less with our affordable team in York, PA. 
Since our specialists can perform multiple maintenance tasks in a single visit and have direct access to lower-cost materials, we can perform a range of jobs for less. Additionally, many of our best industrial solutions are included with our budget-friendly maintenance plans for ongoing savings that your bottom line will appreciate.