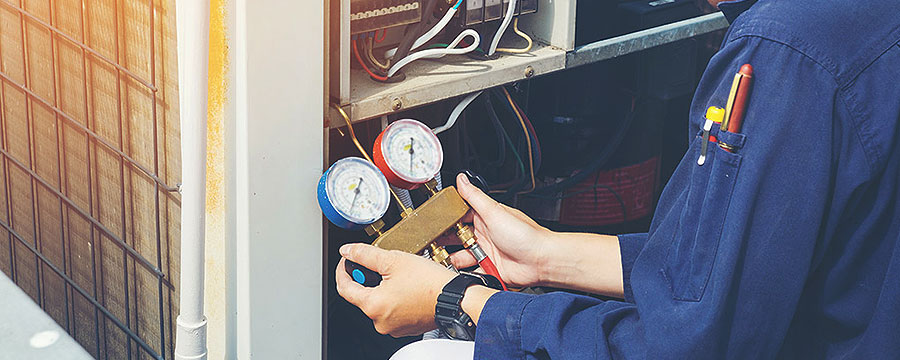 Are You In Need of Heating or AC Services in Lancaster?
If your Lancaster property is limited by a costly HVAC system or poor air quality, we're here to help with a range of modern systems to elevate the quality of life inside. Whether you're planning a new home renovation or an energy-efficient commercial upgrade, our supportive HVAC contractors provide all-inclusive support for planning, installations, and updates of every kind.
Depending on the needs of your home or commercial property, there are several heating, cooling, and ventilation directions we can go. If you're after a compact system that provides customizable heating and cooling without a lengthy installation, our mini-split, ductless systems are a popular option in Lancaster, PA for improvements in private offices, bedrooms, and apartment buildings.

If you're hoping to heat or cool large industrial spaces, our commercial HVAC contractors specialize in energy-efficient applications that offer high-capacity output without breaking the bank. Our customizable commercial upgrades can include versatile central-air upgrades, water heater solutions, room-by-room ductless air conditioning, and many other tailored HVAC improvements.
Extend the Life of Your Heating and Cooling Equipment With the Best HVAC Maintenance in Lancaster County, PA
Even if you have heating and air conditioning installations from another company, our credentialed experts are happy to help. For preventative heating and cooling upkeep, we preserve AC installations, heating replacements, and aging water heater installations with affordable plans for both residential and facility maintenance in Lancaster.
Whether we arrive for a heating and air conditioning filter change or to troubleshoot your mysterious air conditioning issues, we're on a mission to protect you from avoidable equipment costs with every HVAC repair and heating check-up. Before purchasing a new part or investing in an unnecessary air conditioning replacement, get in touch with our top HVAC contractors first for factual diagnostics and honest recommendations.
Why Hire Our Company?
High-quality repairs and installation services
Reasonable rates
No upfront prices
Licensed and insured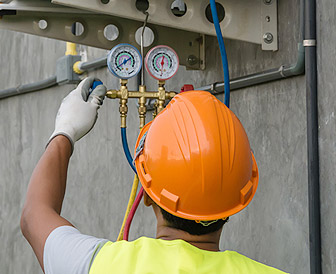 Access the Best Commercial HVAC Improvements in Lancaster, PA
Investing in the right HVAC services for your company's long-term heating and cooling needs can provide multipurpose business value. Did you know that an energy-efficient AC replacement, regular heating maintenance, and proactive HVAC repairs can also improve the health and safety of your establishment?
Schedule an Appointment with Our HVAC Technicians Today
Our leading heating and air conditioning systems boost air purity, cost less to operate, and can even be paired with our automated electrical services in Lancaster if you're hoping to enjoy interior comfort and convenience. Available with our HVAC systems and AC installations in Lancaster County, PA, we're the only team to contact if you're searching for an advanced AC or heating replacement that is also easier to operate and maintain. 
Looking for other practical HVAC maintenance tips or need help with an emergency AC or heating repair? Our adaptable company provides around-the-clock support for water heater repairs, furnace hazards, air conditioning repairs, and any other time-sensitive issue you need assistance with. 
For scheduled air conditioning care or heating maintenance, feel free to contact us directly or reach out to us through our company's online platform. Whether you need a quick water heater repair or a routine air conditioning filter change, your HVAC needs become our top priority the moment you get in touch with our dedicated pros.